ANAS Crystal Care – Review at Beautybyfrieda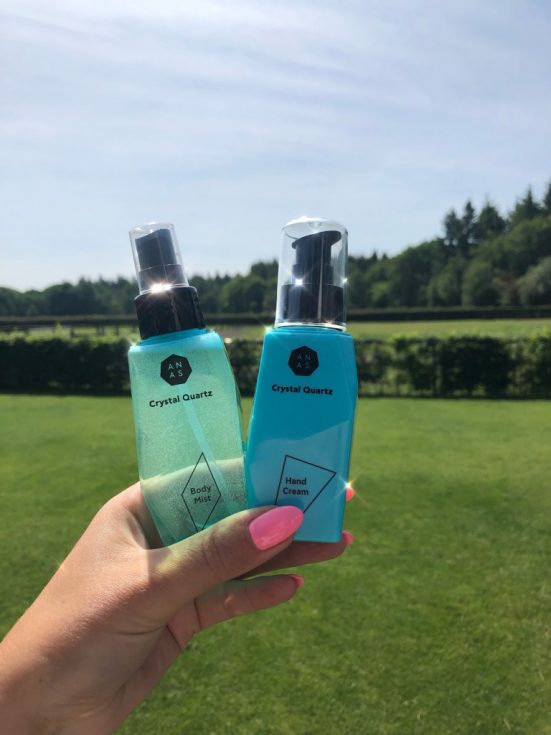 Normally when I'm talking about skin care, it's usually about skin care for your face. Something different today. I recently received a number of great products for body and soul. ANAS products are the world's first Crystal-infused skin care products.
ANAS Skincare purifies body and mind. They are the first cosmetics brand in the world to use a pure piece of rock crystal in the heart of all their products, from the luxurious crystal soap to the beautifully designed bottle of shower gel and body mist. They combine the spiritual nature of this gem with a patented and unique technology that puts the minerals from the crystal to work for your skin. The rock crystal and the volcanic water in the products provide a boost of minerals and ions that hydrates, repairs and energizes the skin. Their first holistic, premium body care line consists of seven products: shower gel, foam wash, body scrub, body mist, crystal soap, hand cream and body milk. With the launch of ANAS, a new era has arrived in cosmetics, in which the power of crystal is central.
What's nice to know: ANAS returns 7% of its profit to nature. They do this through their own ANAS Movement foundation. The products are cruelty free and free from synthetic colors, sulphates and parabens.
ANAS Crystal Care
ANAS Crystal Care Shower Gel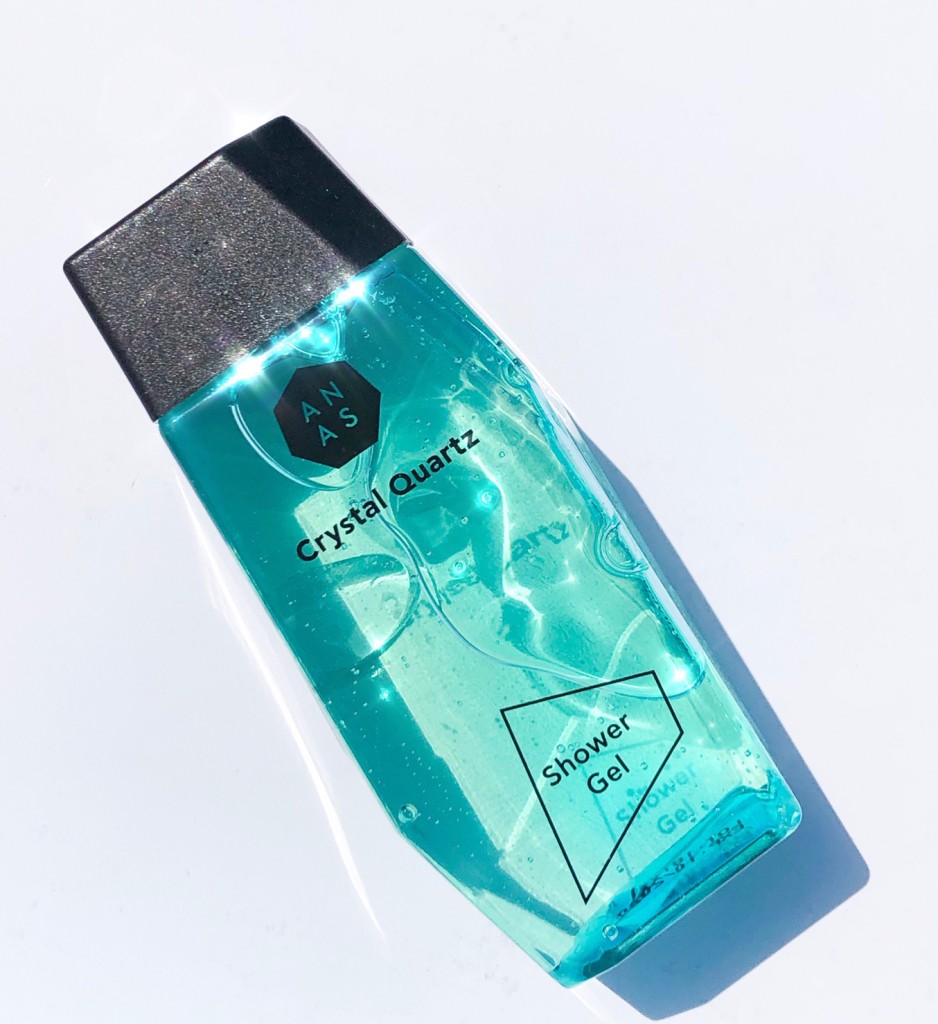 What strikes me immediately is that the products have such a wonderful men's scent. I'm someone who really likes men's perfumes, because of the "heavy" smells, and these products also have such a pleasant scent. It's a kind of a woody and spicy scent. The shower gel is wonderfully refreshing and has a hydrating effect on the skin. It balances the natural pH of the skin and cleans without removing the natural oils from the skin.
ANAS Crystal Care Body Milk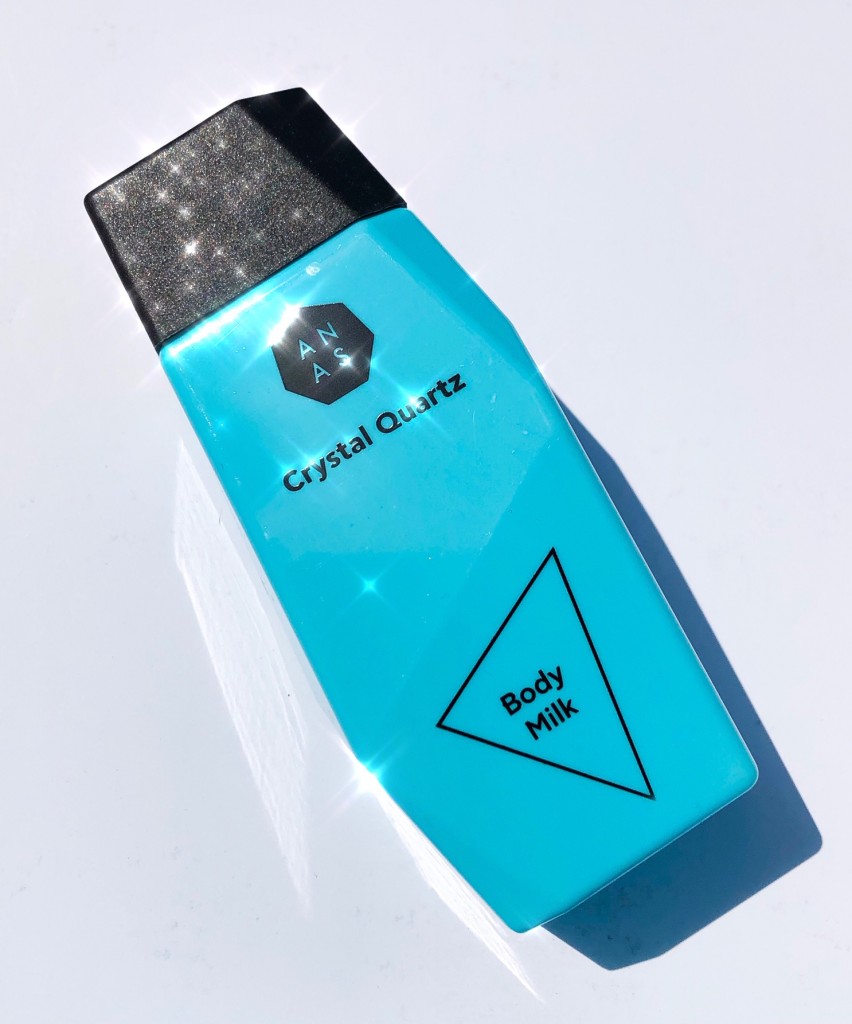 After taking a shower it's always advisable hydrate your skin. This nourishing body milk is very creamy and absorbs quickly, also fine, it leaves no sticky layer on your skin. My skin feels hydrated and soft.
ANAS Crystal Care Body Mist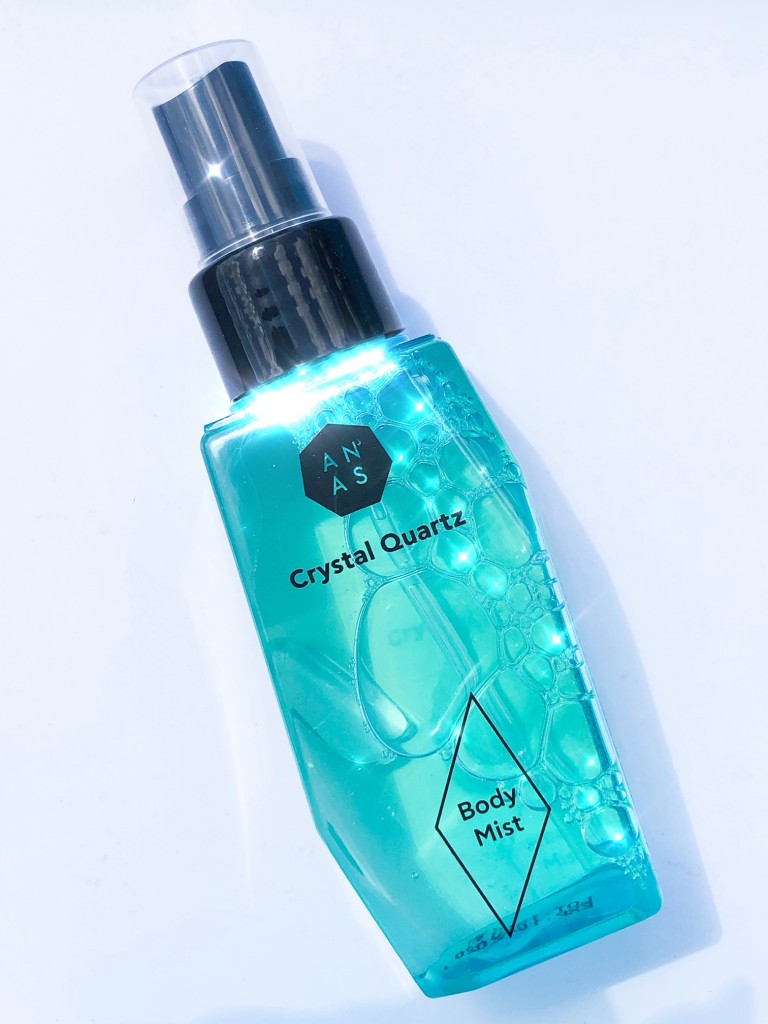 A body mist is a must-have for the summer. This is a lighter form of perfume that you can spray all over your body. I find the scent of ANAS wonderfully fresh and masculine, if you like the heavier scents, this is really something for you. The mist is alcohol-free and combines the luxurious scent with skin-activating and strengthening properties. It has the unique power to stimulate endorphin release in the body, resulting in a positive mood boost for you!
ANAS Crystal Care Hand Cream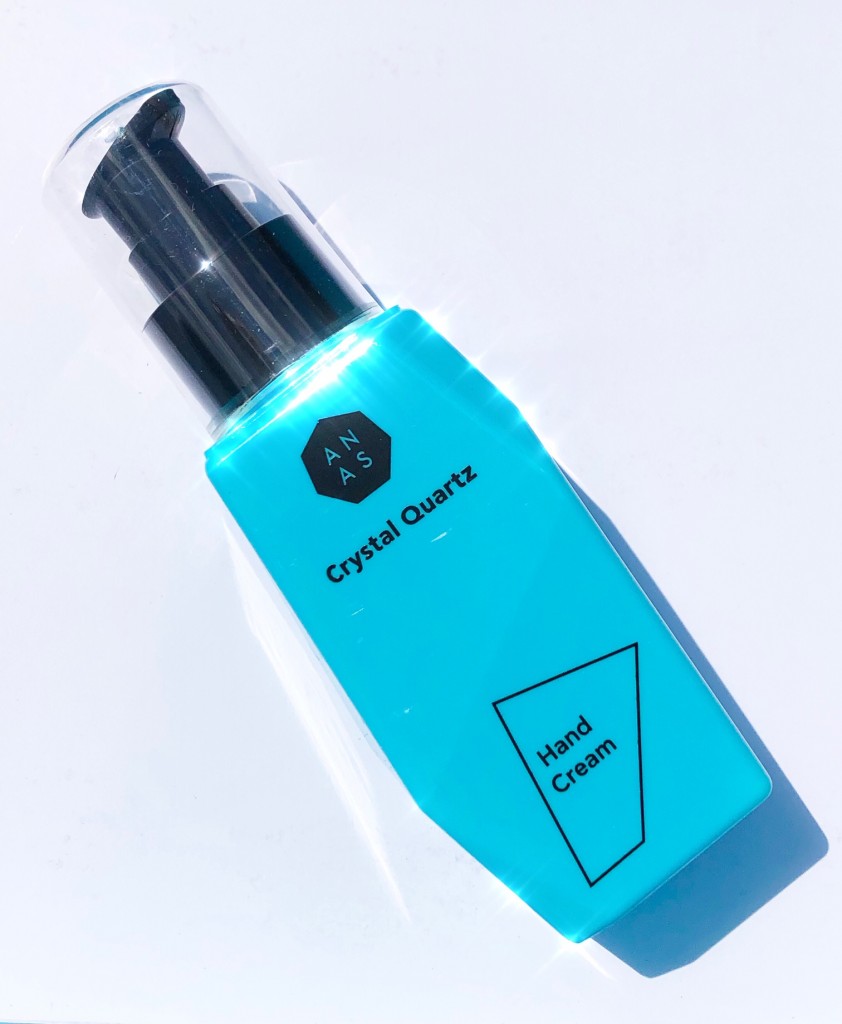 Hands betray your age, a hand cream is something that I use every day. I wash my hands quite often a day (something with a slight form of hosophobia) and this nourishing hand cream makes my hands wonderfully soft.
Do you want to try the skin care of ANAS? Then use my code CRYSTAL_FRIEDA during checkout in their 
webshop
, you will receive a 15% discount on your order.
XO Frieda.
Source: Beautybyfrieda
---